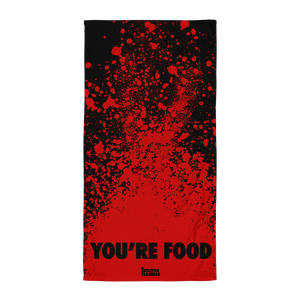 BLOOD ON THE BEACH towel
Massive comfy beach towel reminding you and everyone else of our shared mortality. Life is... a period of time. Party.

Yes, all Skeleton Trashbag images are that crisp in the flesh.


• 30"x60"
• 52% cotton, 48% polyester
• Printed on one side only
• The non-printed side is made of terry fabric, making the towel more water-absorbent.